Inuit Art Foundation rises from its death-bed
See on Scoop.it – Nunavut Stories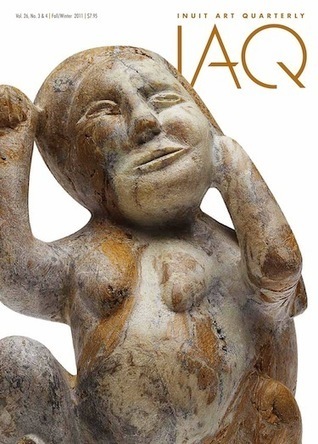 The last edition of the Inuit Art Quarterly will not be its final edition, according to plans underway at the Inuit Art Foundation.
[excerpt]
After abruptly shutting down this past March, the Inuit Art Foundation established a new, rejuvenated board during a meeting in Iqaluit, IAF chair Barry Appleton said Dec. 5.
The foundation, which for 27 years supported Inuit art and artists through its Ottawa shop and the Inuit Art Quarterly magazine, folded after it received a mixed review from the federal government.
This review recommended that the department of Aboriginal Affairs and Northern Development take a second look at the foundation, which received a $458,000 yearly grant from the department. The money accounted for 40 to 45 per cent of the IAF's annual revenues.
But many letters of support from the North and South have turned the situation around, said Appleton, who has collected Inuit art for over 30 years.
"People [are] saying that they really want the Inuit Art Foundation to continue on to support Inuit artists and Inuit art and to also revive the Inuit Art Quarterly magazine, which is the only scholarly magazine in the world devoted entirely to Inuit art," he said.
So far, the IAF's new board consists of a new president Jimmy Manning of Cape Dorset, and directors Okpik Pitseolak, Mathew Nuqingaq, Sammy Kudluk, David Ruben Piqtoukun, Helen Rose Kaloon, Patricia Feheley, Ingo Hessel and Appleton.
[…]
10
See on www.nunatsiaqonline.ca