Polar Bear Hunting Taboos Taissumani, Nov. 16
See on Scoop.it – Nunavut Stories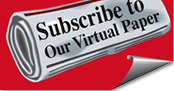 Taissumani, Nov. 16
Polar Bear Hunting Taboos
KENN HARPER
[excerpt]
Earlier this year I wrote a series of articles outlining taboo behaviour in the time before Inuit adopted Christianity. Taboos varied from region to region. For some, they are poorly documented. But for others, especially the areas through which Rasmussen's Fifth Thule Expedition travelled, there is a wealth of detail.
Hunting was carefully regulated by the observance of taboos. The taking of sea mammals especially had to be done in strict accordance with numerous rules. This was because, according to Inuit legend, sea mammals had been created from the fingers of the legendary woman at the bottom of the sea, the woman called Takannaaluk Arnaaluk, or Uinigumasuittuq, or Sedna, or a variety of other terms depending on location.
[…]
Among many groups of Inuit were people who had resorted to cannibalism to preserve their own lives. An important taboo applied to the behaviour of these people. They were never to eat bear meat because it was said to taste so much like human flesh.
These were some of the taboos that applied to bear hunting. In a future article, I will look at the many more that applied to seals and seal hunting.
Taissumani recounts a specific event of historic interest. Kenn Harper is a historian, writer and linguist who lives in Iqaluit. Feedback? Send your comments and questions to kennharper@hotmail.com.
10
See on www.nunatsiaqonline.ca