B.C. teen arrested for photographing mall takedown – British Columbia – CBC News
See on Scoop.it – MediaMentor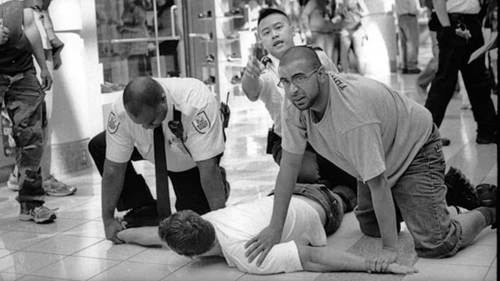 A B.C. teen says his rights were violated when he was set upon by security guards and arrested by police after taking photographs at Metrotown shopping mall in Burnaby, B.C.
[excerpt]
Jakub Markiewicz ,16, said he was in the mall in September and took a picture of what he thought was a newsworthy event — a man being arrested by security guards.
But Markiewicz said the guards quickly turned on him, demanding he delete the photo, which he couldn't do because he was shooting on a film camera.
[…]
Lawyer Douglas King, of Pivot Legal in Vancouver, agrees, saying that private mall security guards and police have no right to try to seize someone's camera or demand that photos be deleted — even on private property.
[…]
10
See on www.cbc.ca