Learn More About Thomson Reuters Foundation – Trust.org
See on Scoop.it – MediaMentor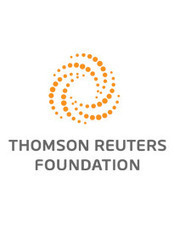 [excerpt]
Established in 1982, Thomson Reuters Foundation, the charitable arm of the world's leading provider of news and information, is committed to empowering people in need around the world with trusted information and free legal assistance.
A registered charity in the United States and United Kingdom, the Foundation leverages the skills, values and expertise across Thomson Reuters to promote the rule of law, save lives in disasters and improve standards of journalism.
Our initiatives stand for better governance, greater transparency, more effective humanitarian relief and a robust global press.
http://Trust.org is Thomson Reuters Foundation's main portal.
It brings together our three core programmes:
TrustLaw
Launched in 2010, TrustLaw is a global centre for free legal assistance and news and information on anti-corruption, probono and women's rights.
http://www.trust.org/trustlaw/
AlertNet
AlertNet is a free humanitarian news service covering crises worldwide, set up in 1997, in the aftermath of the Rwanda genocide.
http://www.trust.org/alertnet/
TrustMedia
TrustMedia is our journalism- and media-training programme dedicated to improving standards of journalism around the world since 1982.
http://www.trust.org/trustmedia/
[…]
Expertise, Resources and Network
A network of 250 law firms and in-house legal teams, growing every day.An understanding of the challenges social enterprises face and how they operate.A long history of working with 900 NGOs, members of AlertNet and TrustLaw.Strong journalism and media training experience, with 10,000 people trained by TrustMedia in 170 countries.
Follow us on twitter
http://twitter.com/TR_Foundation
See on www.trust.org